Enabling smart cards on Apple devices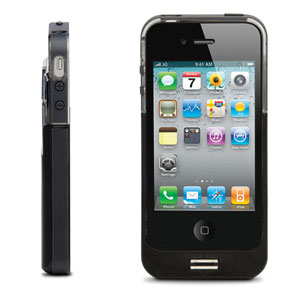 U.S. agencies test app, hardware
By Denise Trowbridge, contributing editor, Avisian Publications
Federal employees wanting to access secure government Web sites on mobile devices don't have it easy to begin with, but make it an Apple iOS device and it gets more complicated.
Thursby Software Systems, while already making it easier to use smart cards on Apple computers, has also launched a new smart card app and reader combination that enables government employees to access secure federal sites from their iPhones and iPads.
"We saw there was a need for Apple users to get their smart cards working without being rocket scientists," says Paul Nelson, Thursby's chief technology officer. "This is the first product that addresses individual users of iPads and iPhones with the built-in the security as if it were a military product."
Last September, Thursby released PKard for Mac v1.1 to enable federal and private sector employees to use their U.S. Defense Department Common Access Cards and PIV cards to access secure Web sites, Web VPN and secure mail using Apple desktops and laptops.
The software automatically links popular Web sites with the security certificates needed to access them, and eliminates the work-arounds typically required to use Macs in primarily Windows-based environments, such as virtualized Windows or thumb drives, Nelson says.
The newly released PKard Reader app V1 takes those features mobile. The app creates a secure browser connection for iPads and iPhones and with a smart card reader enables federal employees to use their credentials to access secure federal Web portals and Web sites. It's designed for use with mobile devices operating at iOS 5 or higher. It can be used with smart card readers including the baiMobile 3000 MP encrypted Bluetooth reader, the Precise Biometrics Tactivo card and fingerprint reader or Thursby's PKard reader.
The PKard Suite combines the app with Thursby's proprietary PKard smart card reader, which plugs directly into the 30-pin connector on an iPhone, iPad, or iPod touch. The PKard reader is a little square device that fits into a pocket easily, and all a user has to do is plug it into the phone, Nelson says.
Apple approved the app in April so it's in the process of rolling out to users. Prior to this, however, Thursby had 88 beta-testers in government agencies such as the Department of Defense, Department of Homeland Security, the Transportation Security Administration and the Federal Aviation Administration. "They have helped us work out the bugs," Nelson says.
Michael Danberry, chief of Network Operations at MI Readiness Command in Belvoir, Va., and author of the troubleshooting site http://www.MilitaryCac.com, was one of the beta-testers. "The government has made a lot of movement toward everything being through public key infrastructure. They've pushed us in that direction but haven't given us a lot of tools to make it all work," he says.
According to Danberry, Thursby's Pkard Suite is the only product he has found that enables use of CAC cards with iPhones and iPads that is easy to use and affordable.
An equivalent product is on the market, the baiMobile Bluetooth smart card reader costs $289, plus $57.80 each year for service. "The cost really limits how many people you can give the technology to," Danberry says.
Danberry and his colleagues are "looking for ways to access services easily, using the personal technology they like the most," namely their iPhones and iPads, he says. "People want these card readers and want them now, and they are willing to pay $150 to get it."
Product features
Features of the mobile app include a secure reset feature, which clears the browser history "so there is no trace of anything left in the app," Nelson says. It provides the ability to sign and encrypt email, a requirement for government employees. The PKard Suite can be integrated with Google Apps so an individual can use the smart card to log in and do your work there.
The PKard Mac app is free through iTunes, but Thursby is selling the PKard suite with Thursby's card reader for $149.95. The company hopes to drive the price down to about $75 by next year, Nelson says. "It's just a question of increasing the manufacturing capacity."
A $75 price point would position the product in the sweet spot for the target audience of individual users. "We want to get the product in the hands of individuals first, before trying to work with government agencies," Nelson says.
He envisions military reservists using the suite to access Web portals they already use for online training and to update time cards. "There is a lot of opportunity there, because there are quite a few people who have these credentials," he says.
And although individuals in the federal government will be the primary users, the company hopes it will be adopted for first-responder use by state and local governments as well. The app could allow emergency personnel at a disaster site verify the identities and qualifications of other workers, Nelson says.
With mobile smart card readers, federal employees can access work-related services such as Outlook email, the Department of Defense travel system and reimbursement filing systems. The pay system as well as personal official military records are all "smart card enabled and there is more and more stuff coming online all the time," Danberry says. For federal employees, "it's not just about security, but also about being able to use and access your information in multiple places."
Thursby's PKard app draws on many of the features of the company's other products. The company has been making software to help Mac computers integrate seamlessly into primarily Windows-based systems in government and enterprise since 1986.