Obama's impact on federal IT projects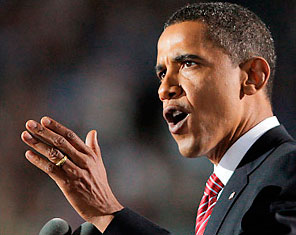 The election of Barack Obama to the White House may signal good thing to come for those involved with government IT projects, according to Jeremy Grant, senior vice president and identity solutions analyst at the Stanford Group Company.
"We think an Obama presidency is the better of what was two so-so possible outcomes for the sector. Attacks on outsourcing and 'wasteful and fraudulent' contractors aside, 1) spending is more likely to grow under President Obama than under Sen. McCain – who vowed to freeze budgets, and 2) single-party control means budgets should get passed on time more often, meaning less sector-sapping Continuing Resolutions," Grant says. "Everything won't be rosy for the next four years, but we think these two items trump any of the challenges to the sector that an Obama presidency may bring."
Grant predicts the good, the neutral and the bad.
Among the good news:
Normalized budget process: with one party in control spending bills should pass on time
Increased IT spending: recession and financial crisis aside, Grant predicts new programs that need new IT infrastructure, along with contractors to help manage them.
Cybersecurity is the top IT issue: should get billions in added resources.
Health IT, Homeland Security, Data Center Consolidation and DOD Reset Work are also big areas of focus, see increased funding.
First-ever U.S. chief technology officer: Obama called for one individual to oversee government technology efforts – bringing new focus to tech issues.
The neutral news:
Iraq spending drops.
Contracting cuts? Pledges to cut federal spending on contractors by 10% generate headlines, but ultimately go nowhere. With federal employees retiring quickly, contractors are needed more than ever.
War supplementals fade.
Intelligence Community demand continues.
Changes in government IT environment: This is likely to fuel mergers and acquisitions activity as legacy players reposition for priorities of new administration.
The bad news:
Anti-contractor/pro-union movement in state outsourcing picks up steam.
Few new government IT initiatives launched for at least a year, as momentum stalls during Presidential transition.
Budget pressures make it tough to increase spending in many areas.
Stronger focus on waste/fraud/abuse and anti-contractor restrictions.
Smaller defense/intelligence-focused firms could face challenges if government priorities transition substantially.
Bottlenecks in contract award process continue due to the lack of qualified contracting officers and more protests.