Partnership to help support more customers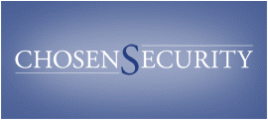 ChosenSecurity announced they will offer its customers SafeNet Hardware Security Modules smart cards and iKey tokens to protect their PKI infrastructures. The deal comes at a time when ChosenSecurity is rapidly building its product line and partner ecosystem in order to provide thousands of customers worldwide with an expanded range of options for using PKI as a hosted service or an internally managed security solution. SafeNet's smart cards support the latest FIPS 201 specifications.
Read the full article at SecureIDNews.com.