William I. MacGregor, ID thought leader, passes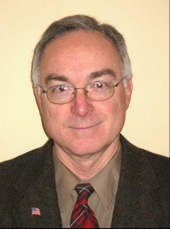 William I. MacGregor, one of the driving forces behind the government's FIPS 201 smart card specification passed away last week. MacGregor, Ph.D., CISSP, CISA, served the government and private sector for more than 32 years as a technologist and business strategist, focusing on identity management and enterprise security solutions.
MacGregor joined the Computer Security Division, Information Technology Laboratory at the National Institute of Standards and Technology in 2006, where he served as NIST PIV Program Manager and contributed to the development of U.S. Federal, national, and international standards related to identification and authentication systems.
"Bill was, not only a true thought leader in his field, but a diligent and considerate partner to his management, to his peers, and to those he mentored," says William C. Barker, NIST's ITL Cybersecurity Standards and Technology Advisor. "His co-workers, NIST, and the nation will miss him as a person and a scientific leader."
In this capacity at NIST, he served as an early visionary for the National Strategy for Trusted Identities in Cyberspace and acted as the lead for FIPS 201-2. He served as the Identity Management Systems (IDMS) Program Research & Development co-lead research on Secure Biometric Match-On-Card authentication and with colleagues, on symmetric key injection to smart cards.
MacGregor served as NIST PIV Program Coordinator, with the HSPD-12 Executive Steering Committee, OMB HSPD-12 Support Team, Identity Credentialing and Access Management Committee, Federal Identity Credentialing Committee and Government Smart Cards-Interagency Advisory Board (GSC-IAB). He lead and co-authored several NIST publications in the FIPS 201 standard suite, including SP 800-116, A Recommendation for use of PIV Credentials in Physical Access Control Systems, SP 800-73 Interfaces for Personal Identity Verification, NIST IR 7452 Secure Biometric Match-On-Card Feasibility Study final report.
Prior to joining NIST, Dr. MacGregor was employed by Schlumberger for twenty years and, by Bolt Beranek and Newman for three years. At Schlumberger, his positions including founder and Senior Technology Strategist for an information security business group, Manager of a corporate IT Advanced Technology Group, and business intelligence specialist in information security.
MacGregor received his undergraduate degree in Mathematics from Stanford University, and a PhD in Computer Science from The University of Texas at Austin.
A memorial for MacGregor is scheduled for Wednesday, Aug. 29, from 2 pm to 4 pm ET at the Devol Funeral Home at 10 East Deer Park Dr., Gaithersburg, Md.